WASHBURN – IN RIVER WORKS
The Washburn is a dam release river from which water is released (up to 9m3/s) by Yorkshire Water from Thruscross Reservoir over weekends and occasional evenings for the use and enjoyment of canoeists from all areas of the country and many disciplines. It is a national venue and has in the past hosted international events including a world championship.
EPD were tasked with improving the underutilised lower section of the river along with improving access to the river for canoeing and rafting. In addition some of the previous rapids were destroyed in the 2005 floods and repairs were to be undertaken.
Improved access was provided in the dam car park through a step and ramp structure. Careful design allows all craft to successfully launch with ease.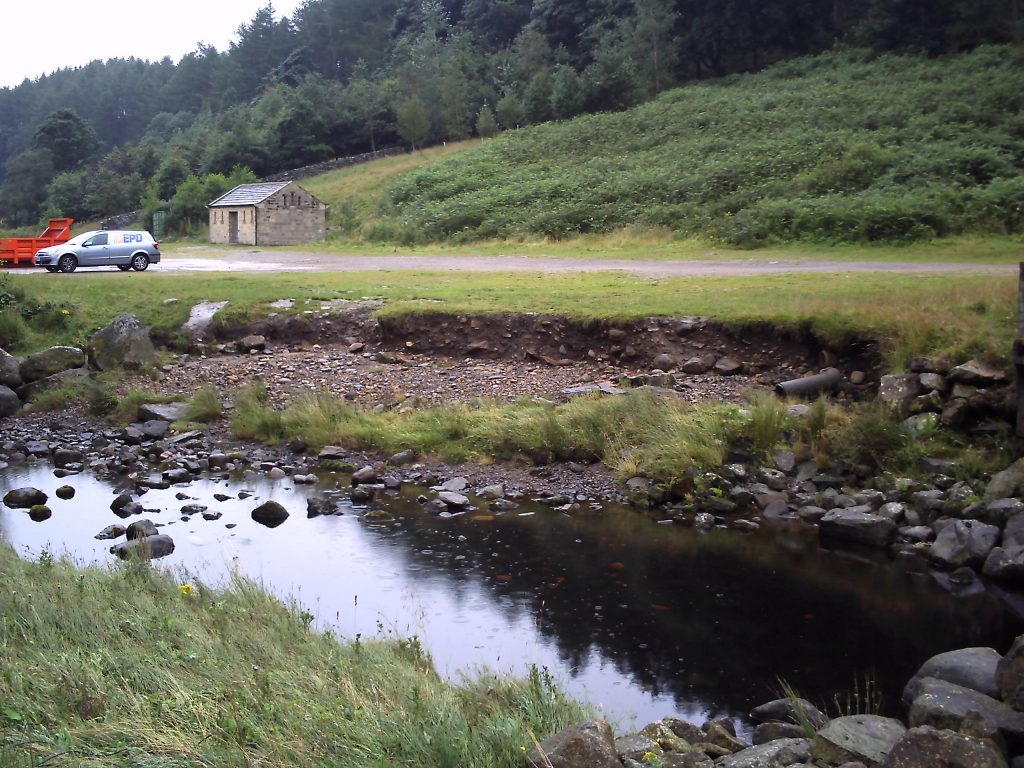 ---
SYMONDS YAT IN RIVER WORKS
Symonds Yat Rapids, located on the River Wye near Monmouth, is owned by the British Canoe Union for the benefit of all water users. The rapids themselves are on the site of an old weir that has long since broken up and an island subsequently formed immediately downstream. The island, now heavily vegetated, narrows the river and increases the speed of the river forming a number of small rapids.
Historically the rapids were enhanced by a number of small groynes perennially constructed of cobbles and small boulders along either side of the left hand channel of the river alongside the island.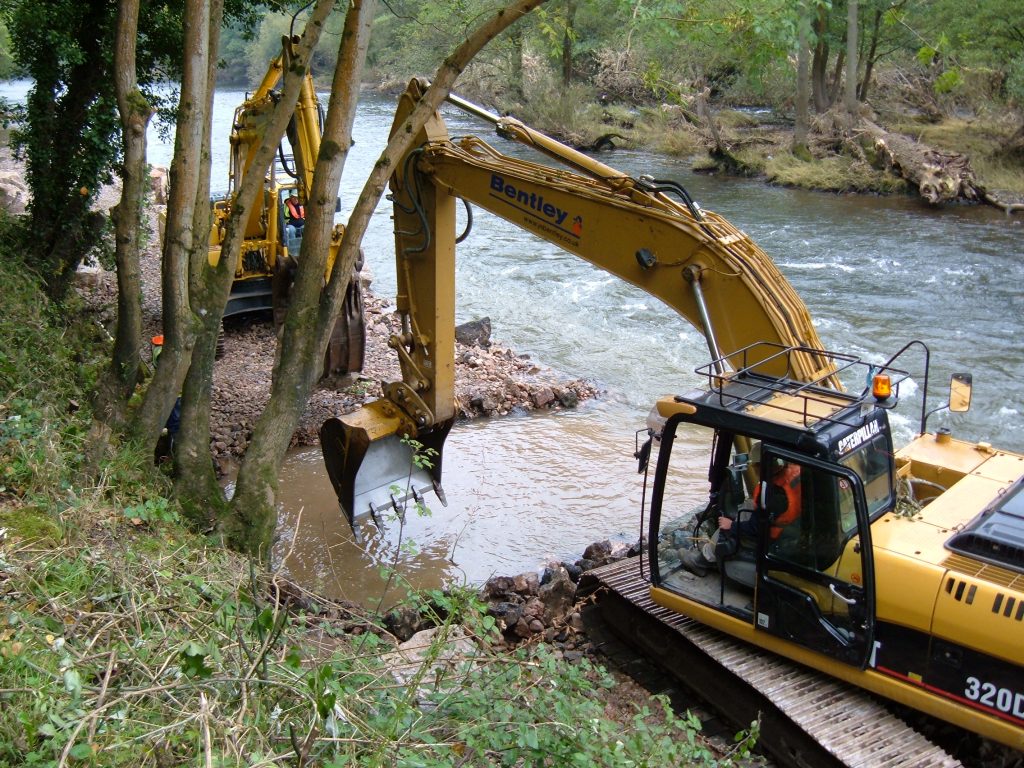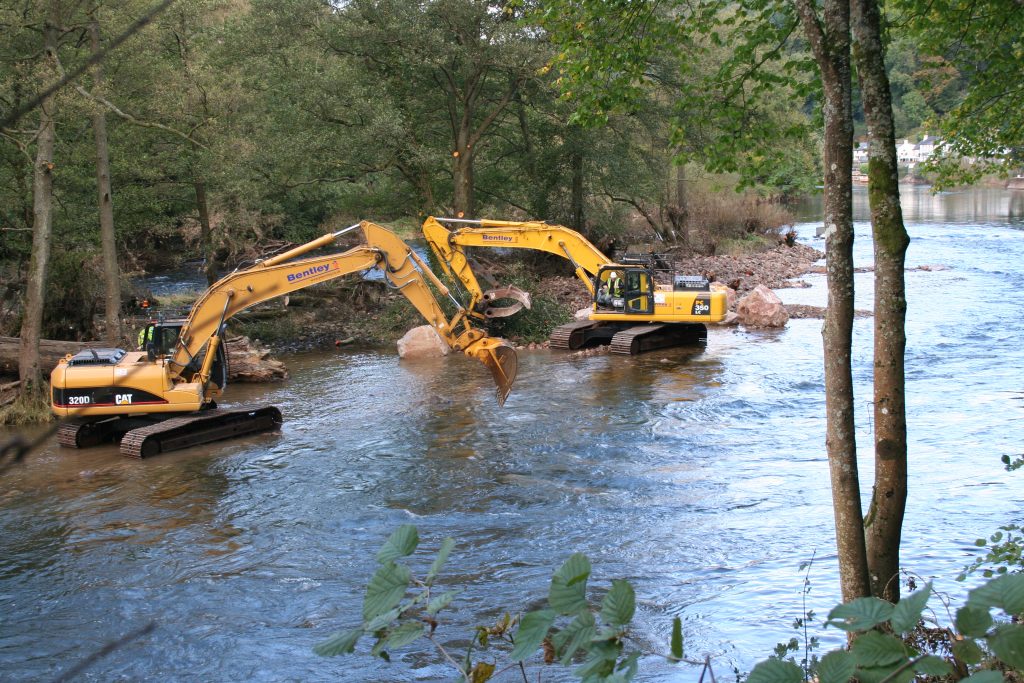 Details of the scheme
Construction of 10 goynes protruding into the river to generate well defined eddies at lower summer flows and features at higher flows.
Strengthening works to the head of the island within the rapids to slow erosion.
Canoeists and other water users flock to the rapids year round as a regionally important site, as well as providing a highlight to the many journeys undertaken by canoe along the River Wye.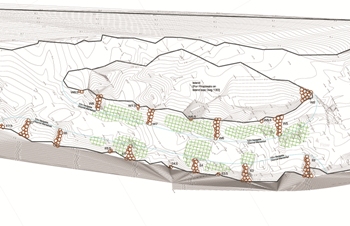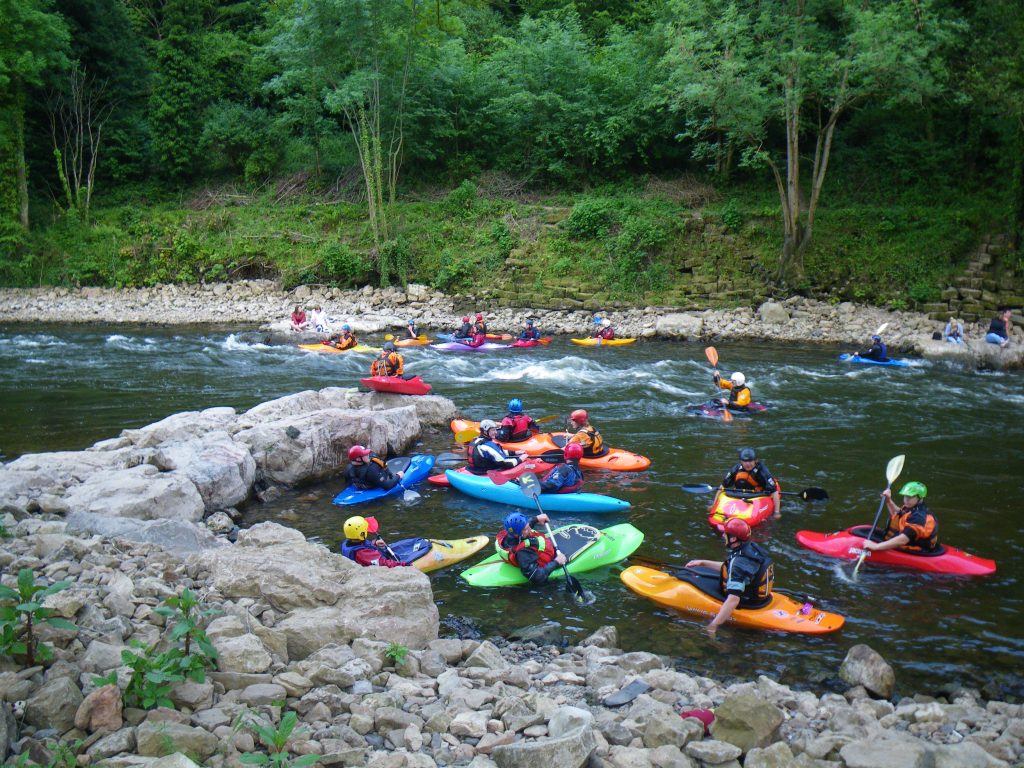 ---
CAMBRIDGE PLAYSPOT
A small project involving an experimental EPD designed system to improve flows from a sluice on the River Cam. The system of plates or "flippers" lie dormant on the bed of the river but can be lifted during recreational periods.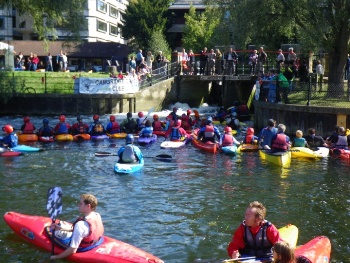 The quick and varied operation of the flippers allows the water to be tailored to the paddlers and also maintains flow conveyance thus alleviating any flood risk concerns as would occur for permanent obstructions in the watercourse.